ウルトラマン=古谷敏がサンノゼに上陸!5月17・18日!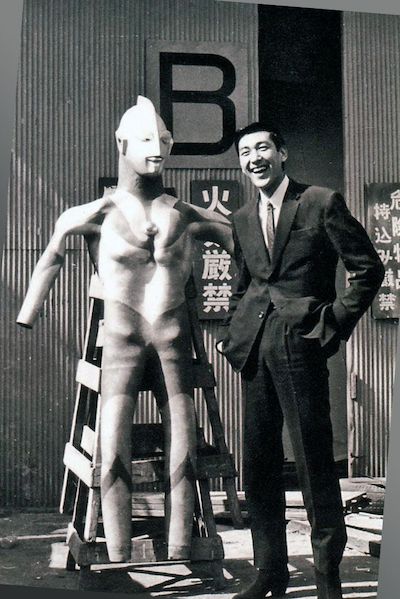 Satoshi "Bin" Furuya, the once and future protector of the world!
SHUWATCH!
Famous Monsters of Filmland
magazine is proud to bring back Satoshi "Bin" Furuya to the San Francisco Bay Area to join
Mr. Kenpachiro Satsuma
for the
Big Wow! Comic Fest
on May 17th & 18th at the
San Jose Convention Center
! Starting at Toho Studios in the early 1960s, Mr. Furuya would become one of the greatest super heroes of all time in the visual effects series: ULTRAMAN! For 39 episodes, he captivated audiences as the silver and red alien took on hordes of giant monsters and evil aliens. The 1966 show launched a worldwide franchise spawning numerous sequels and spin-offs over the last 48 years.
Mr. Furuya also appeared from behind the mask as a regular cast member in Tsuburaya Productions' popular follow-up, ULTRA SEVEN (1967), as Agent Amagi, the Ultra Guard's computer expert. He also has small roles in such Toho classics as KING KING VS. GODZILLA (1962), GHIDRAH, THE THREE-HEADED MONSTER (1964), and THE WAR OF THE GARGANTUAS (1966). He left acting in the 1970s to start a talent and stunt group, Bin Promotions, but has recently returned to make cameos in such genre films as the kaiju comedy MONSTER X STRIKES BACK: ATTACK THE G-8 SUMMIT (2008).
Appearing alongside Mr. Satsuma and Mr. Furuya, I will be hosting and moderating their presentations (to be announced), as well as signing the new paperback edition of my book, "
Eiji Tsuburaya: Master of Monsters
" (Chronicle Books) at the event on both days!
Stay tuned for more details on the show, guests, and more by checking out their website: Big Wow! Comics Fest!